Hey There !!
Are you looking to travel to Ladakh anytime soon? If so, WOW! Lucky you!
It's one of our most favorite destinations to travel to .We have done so many trips to Ladakh that it feels like a second home. And our soul always wants to go back for more.
If you are a first time traveler, let us give you some tips before you head to this mind blowing place. We have realized that many travelers come unprepared for what Ladakh can and cannot offer. So read on below to get some great tips…..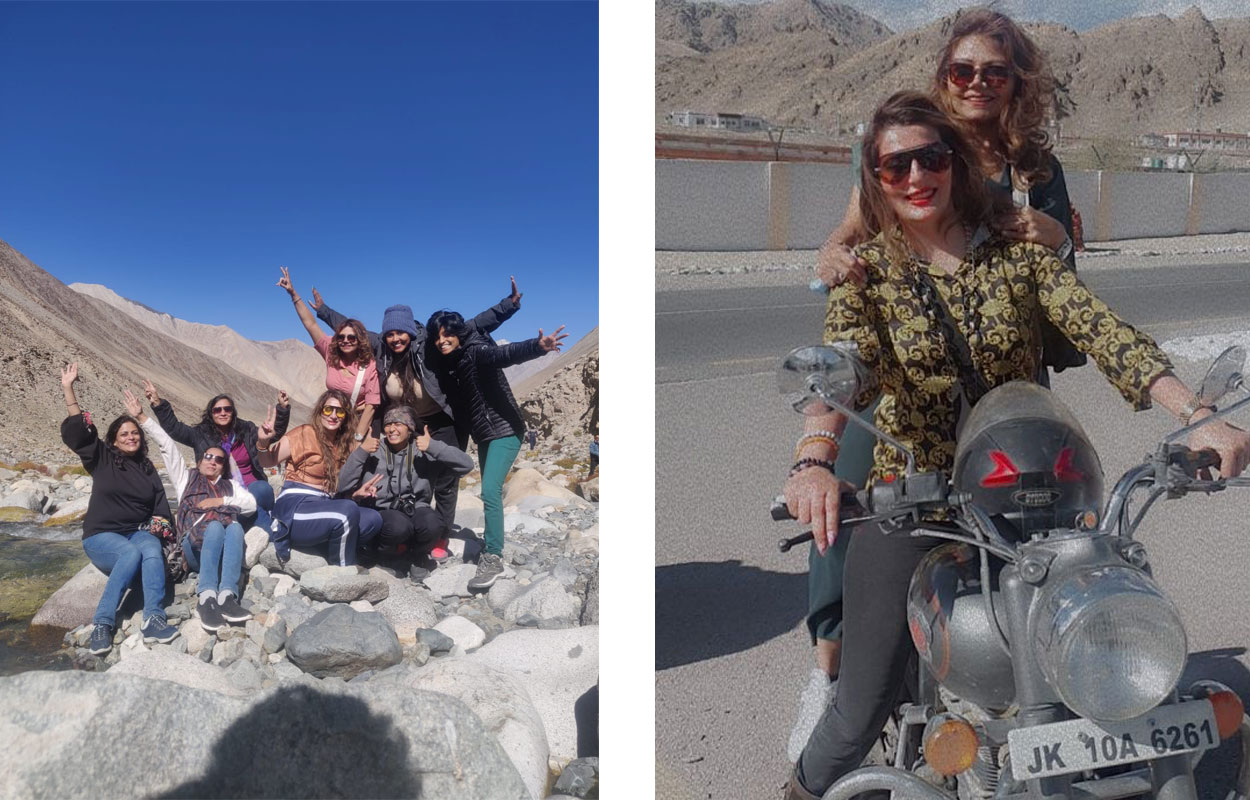 Ladakh is known for its rugged beauty and barren landscapes. Luxury and comfort are rare commodities here. There is a shortage of electricity, water and food items( especially in off season ). Therefore, each hotel here tries to conserves energy and sometimes turns of power supply during the day & at night. So come mentally prepared about this.
Water is hard here; hence you might find some food items not prepared the same way as it is prepared in your cities. Like peas and chicken.
Reiterating point 1 again. Ladakh is not a luxury destination. You do not get the comforts you would normally expect from other destinations. It requires a lot of mental strength to endure any changes in weather and long drives. Of course, there are many hotels that offer great comfort. But don't expect swimming pools, spas, massages etc.
Weather is very unpredictable here. It could be a clear sky at one place and it could be cloudy few miles ahead. Possibilities of temperature fluctuations are very high so the travelers to Ladakh have to be mentally prepared for such natural surprises! You may have to change your itinerary last minute to accommodate the weather changes. The idea is to experience the beauty and rawness of Ladakh and not worry about covering the entire itinerary.
Whenever you are out for sightseeing/shopping, please travel in in
pairs.And always keep the hotel informed about your whereabouts.
Please don't litter. Use dustbins.
Please do not worry if you feel breathless, have a headache, feel like vomiting, or you feel less energetic when you are walking or climbing stairs. These symptoms are normal. Unless you have extreme heart pain or extreme headache, do not worry. But if your symptoms are extreme, please consult a doctor.
If you have arrived in Ladakh by flight, use the first day to rest and acclimatize. Don't wander off to the market. Let your body get used to the low oxygen in the air.
To acclimatize to the high altitude, please stick to light meals, no alcohol and no
smoking.
If you are worried about high altitude, you can take a medicine like Daimox before the trip. You should consult your doctor to ensure you have no allergies and find out the dosage you are allowed to take before you embark on this trip. There are medicines that help you acclimatize.
HAVE A GREAT TRIP
WOMEN ON CLOUDS